Hiking up Rubihorn mountain is a popular tour in Oberstdorf. Its quite challenging, as the mountain is nearly 2000 meters high. Nevertheless, the view on top is rewarding and on the way back, you pass the beautiful Gaisalpsee, which is a very popular destination for hikers starting from Ruby.
KML File of the tour: rubihorn.kml
The path winds up on the south-eastern part of the mountain, therefore be prepared to be exposed to lots of sun. Lots of serpentines, and at the end a very small tightrope walk. From the top, you can already spot the way back towards Gaisalpsee.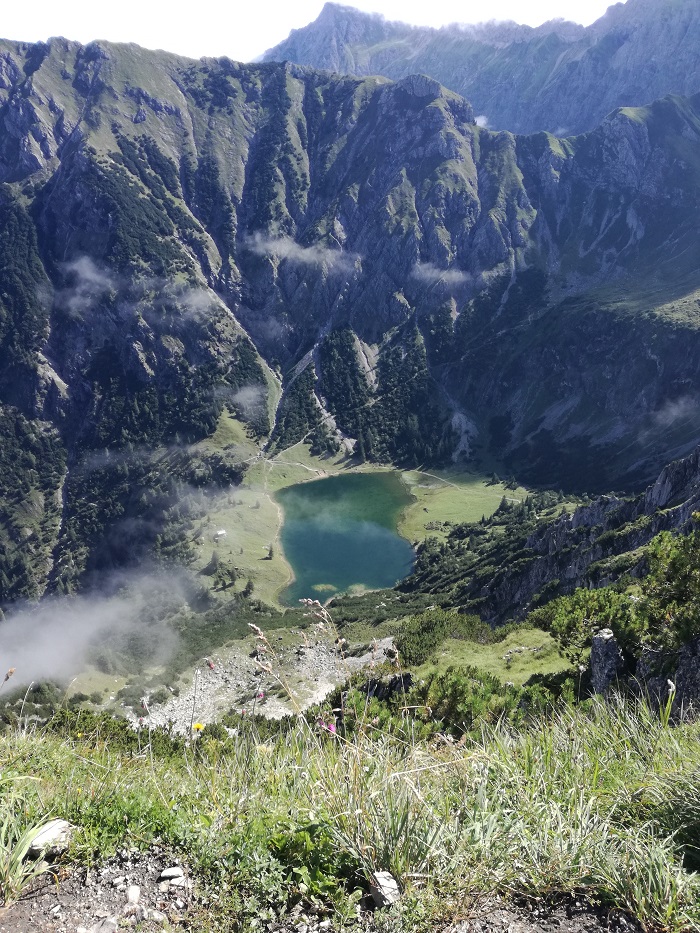 Gaisalpsee, as seen from the top of Rubihorn.