The Eissee is a very small lake on the northern side of Rauheck mountain. I took a bike to ride into Oytal, to avoid a long and rather boring walk until Käseralpe, before the actual hike starts.
KML File of the tour: eissee.kml
From Käseralpe, Eissee can be reached by climbing up to Seichereck, to reach the northern side of the Rauheck mountain. Be aware, this path is quite challenging, very steep and lots of vegetation that has to be crossed. Pretty lovely view on top, though, as you can look back into Oytal and the surrounding valleys as well. To reach Eissee, the path is going down again after Seichereck.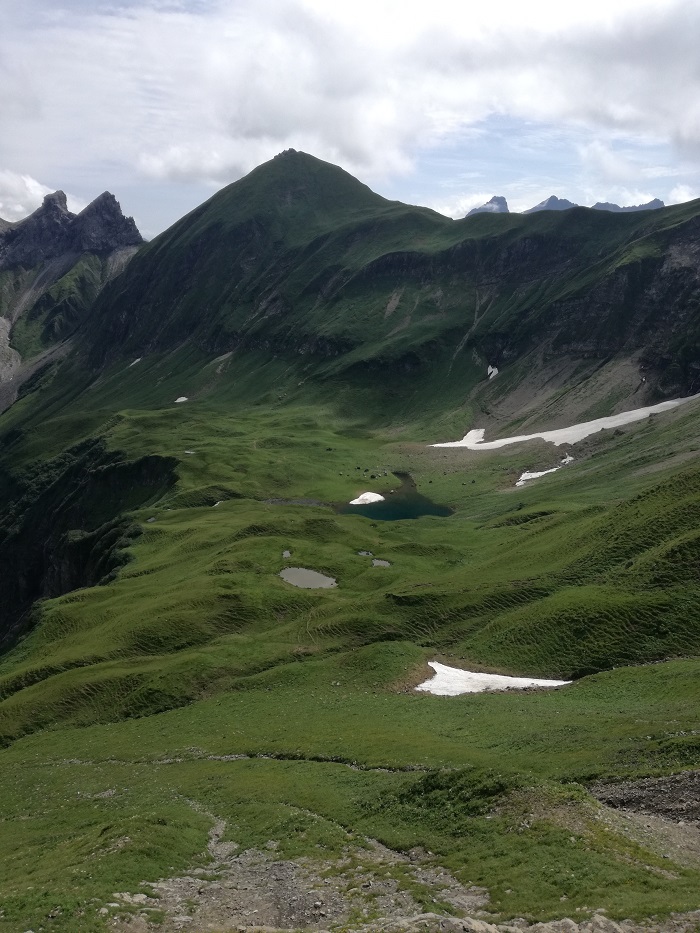 On top of Seichereck, looking down to the lake.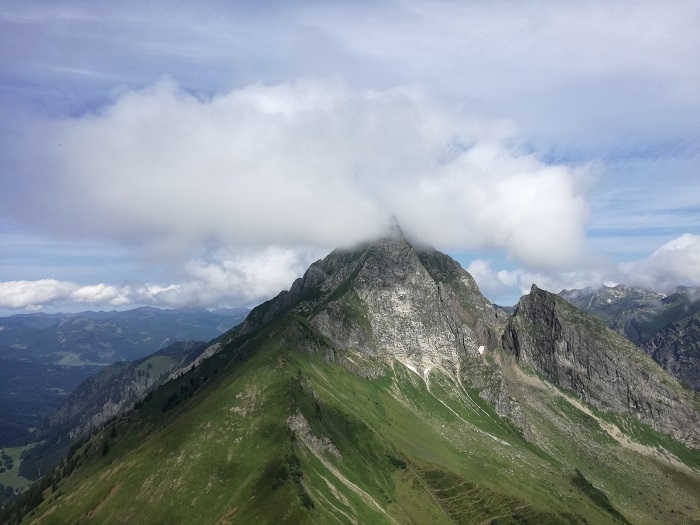 Seichereck also provides an immediate view to Höfats mountain.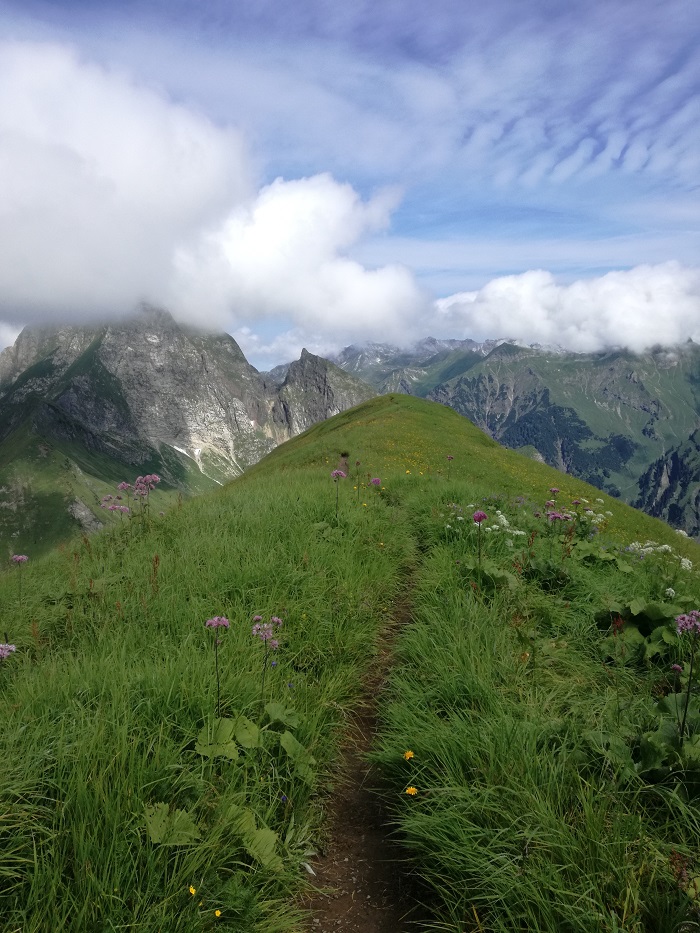 Path on top of Seichereck.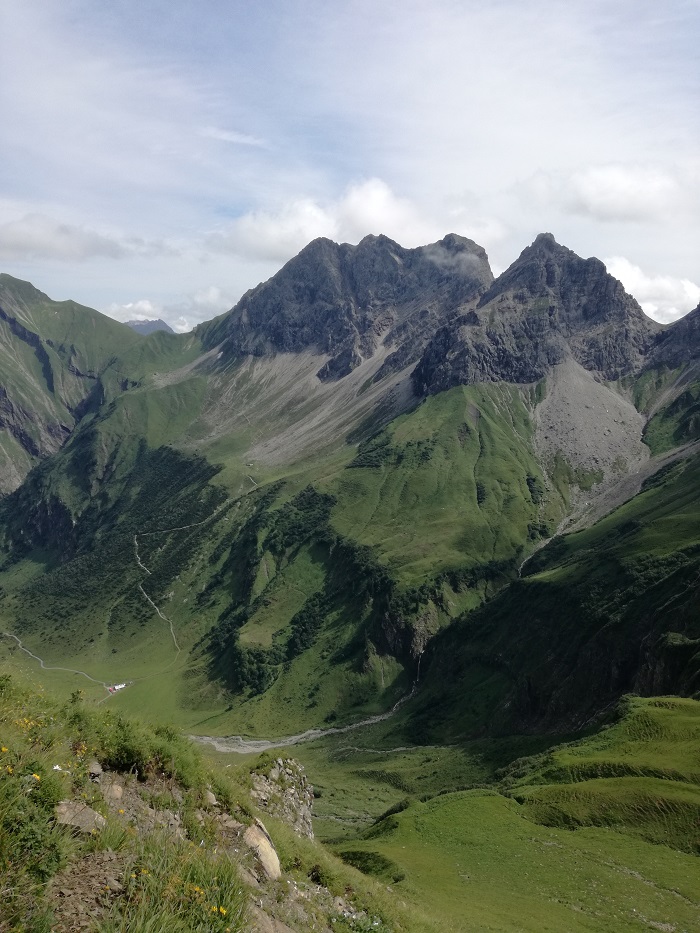 View towards Großer Wilder mountain.