Hiking Tour to Schattenberg
I would like to document and share hiking tours I did in the Bavarian Alps, for the sake of documenting them and inspiring others where to go. Lets start with a short, half-day tour on top of Schattenberg, which is right next to Oberstorf's famous Nebelhorn.
KML File of the tour: schattenberg.kml
It takes approx. 2,5 hours from the ski-jumping hill to the summit cross. The trail is quite narrow and steep, but no tightrope walk.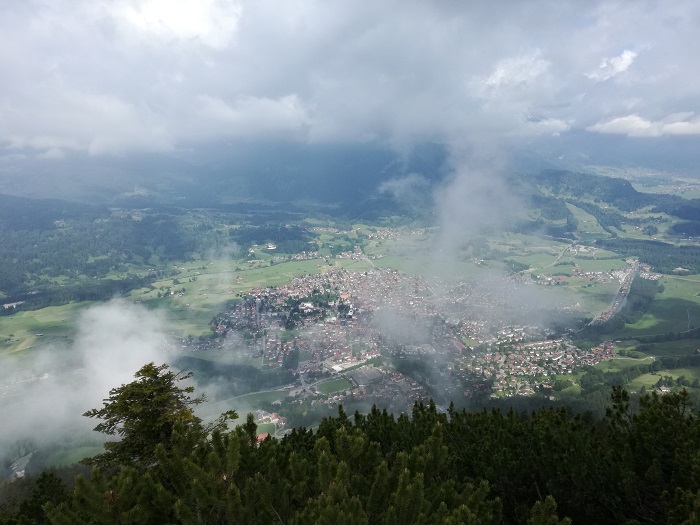 View from the top towards Oberstdorf.